Welcome back to Stories from the New Normal – a curated collection of inspirational content to help you and your marketing thrive in the months ahead.
In this edition, we muse over the impact of the pandemic on the retail sector. Has the lockdown fast-tracked an uptake in digital retail? Is COVID-19 killing cash? Are drones the answer to our delivery woes? Plus, winter is coming in this weeks edition of Friday Drinks Delivered where we get toasty with a Spiced Rum n' Raisin Mulled Wine.
Has COVID-19 fast-tracked a digital retail revolution?
The move to digital in retail has been underway for years, but over the last few months, the global COVID-19 pandemic has created a new sense of urgency and spurred some remarkable digital transformations in the online-shopping space.
Smaller retailers have also utilised simple digital technologies like video conferencing to great effect, footwear store Frankie4 is offering a virtual shopping assistant where you can book a video appointment with a team member to enquire about fitting or product information.
Whether it's a digital innovation or pivoting to a bricks-and-clicks model, the online space is set to become more significant than ever. According to The Economy of Shopping Small report, commissioned by American Express (pre-COVID-19): Almost half of Australian bricks-and-mortar small business owners (48%) predict their business will operate entirely online in the future, with more than a quarter (26 %) of these businesses foreseeing this happening in the next three years.
Pair that with an assessment on the impact of COVID-19 on consumer behaviours by The Center for the Digital Future at USC Annenberg and the Interactive Advertising Bureau (IAB) which revealed a 39% increase in online purchasing and a 37% desire to reduce face-to-face contact with others, and you can see a clear trend emerging.
However, it's not just social distancing that's driving this trend; digital technology provides a platform to create increasingly personalised, customer-centric experiences that are more useful and appealing than traditional retail experiences.
Take Nike By You for example, which lets you customise your kicks with laser engraving, coloured laces and monogrammed accessories, and add ink prints and heat-pressed badges to workout gear and streetwear.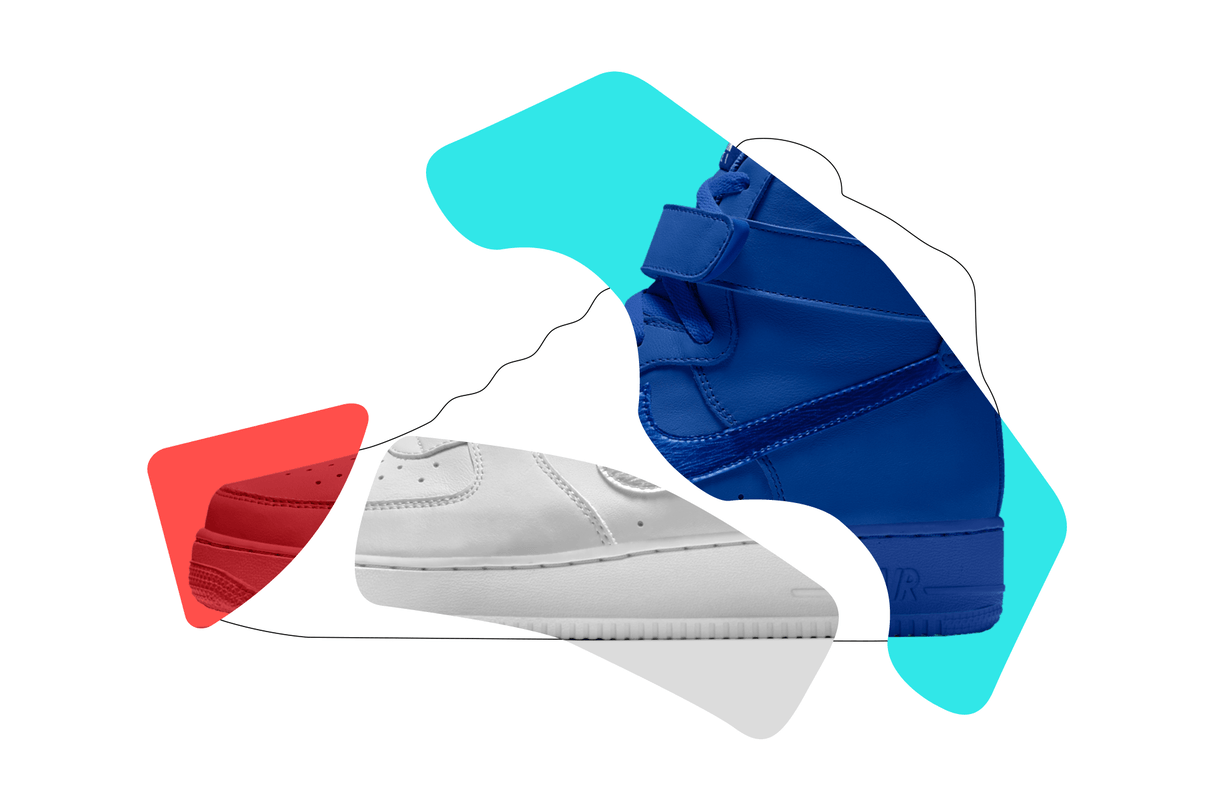 Another piece of Nike's direct-to-consumer efforts is its 30-day wear test for shoes. Now customers don't have to worry if their shoes will fit when ordering them online.
On top of the wear test, customers can use the Nike Fit app to snap a picture of their feet using their phone and get the perfect shoe size for every style of Nike shoes. According to Nike, The app uses "computer vision, data science, machine learning, artificial intelligence, and recommendation algorithms" to measure "the full shape of both feet, offering the ability to know your truly perfect fit." This sizing data is stored on your Nike Plus profile, so you know the right size wherever you're shopping.
As digital innovation and online-only experiences become the 'new normal' in retail, businesses will need to prepare for knock-on effects in customer experience, logistics and fulfilment, and the uptake of cashless payments.
More so, the pandemic is changing the way we think about cash with the amount being withdrawn from ATMs plummeting by nearly a third since the onset of the outbreak. Commonwealth Bank economist Gareth Aird said behavioural changes caused by the pandemic were likely to entrench the trend in favour of cashless transactions.
Andrew Charlton, director for economic advisory group AlphaBeta stated: "For many people, their [payment] habits have now changed and I expect that will be persistent."
As well as an uptake in cashless payments there has also been a spike in online deliveries. In Australia, every major supermarket has seen its home delivery services completely outmatched by demand. More deliveries mean more travel time and more couriers on the road and this poses a major challenge for logistic firms and an increase in cost for consumers.
One solution could involve the expansion of Pick Up/Drop Off (PUDO) locations. You may have already seen Amazon's PUDO Lockers in your local shopping mall or eBay's Click & Collect points at Woolworths. PUDO offers businesses big saving on delivery costs, in fact in Scandinavia, major retailers like Zalando barely offer home delivery (doing so at a price premium). PostNord estimates between 60 and 70% of their deliveries are to PUDO locations.
And then there are drones – if you thought flying robots delivering our shopping was years away, think again… Wing, the drone delivery company owned by Google's parent company Alphabet got approved to make public drone deliveries in Australia over a year ago.
The service, first launched in Canberra, works by partnering with local businesses including coffee shops and pharmacies to deliver their products "in minutes."
Wing predicts that drone deliveries could be worth as much as AU$30 to AU$40 million to businesses in the area, and says drones could deliver as many as one in four takeaway orders by 2030.
If you can't wait for drone deliveries to come to Newcastle, don't stress. A huge number of local businesses are offering same-day delivery on a host of items from at-home meal kits by Bao Brothers to potted plants from the green-thumbs at High Swan Dive. And that brings us to our favourite segment of the week…
Friday Drinks Delivered.
This cold spell we're experiencing has a silver lining – it's the perfect excuse to order a perfectly spiced Rum n Raisin Mulled Wine from local Hunter Street legends Blue Kahunas. Made with Beenleigh 5yr old, dry red wine, mixed spices, raisin and orange, it's sure to make you warm and fuzzy from the inside out.
So that concludes our stories for the new normal, in summary…
The pandemic has sped up traditional retail's digital transformation
Consumer sentiment towards cash is helping to drive the online shopping trend
Flying robots will play a part in the logistics mix and much sooner than you thought.
A Rum and Raisin Mulled Wine is the perfect way to welcome in the winter.
Stay safe and see you next time.
Dive into a brave new world with us as we uncover inspirational content to help you and your marketing thrive in COVID-19 Australia.